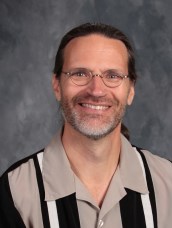 Tom Honebrink
Middle School Science Teacher
Groups: Middle School
Employed Since: 8/1/2017
1 Years Experience At School
Mr. Honebrink has been a part of Casas School family for many years. His daughter has gone throug CCS and he has been a substitue for years. We're thankful he's joined our team as a Middle School Science Teacher.
Birthday: August 15
Favorite Food: chinese, greek, seafood and steaks
Favorite Restaurant: Thunder Canyon, Outback Steak House, P.F.Chang's, Pei Wei, My BF Greek
Favorite place for a treat: Starbucks, Village Bake House
Treats I enjoy: Chocolate, coffee, chessecake, frozen yogurt
Favorite flowers: Cactus and palms
Favorite Shopping Spot: Home Depot, Target, Best Buy, Cost Plus
Hobbies: Read, watch movies and listen to music.