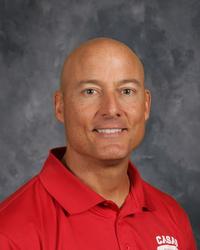 Brandon Jones
Middle School P.E. and Coach Group: Faculty
Phone: (520) 297-0922
Employed Since: 08/01/2004
16 Years Experience At School
Degrees
B.A., Western Connecticut State University, Sociology
Teaching Certificate, University of Phoenix.
Mr. Jones has been teaching at CCS since 2002.  Previous teaching experience includes one year in public school. Brandon is our Middle School P.E. Teacher, Middle School Digital Literacy Teacher and Flag Football Coach. He has a heart for middle school students and we are thankful!