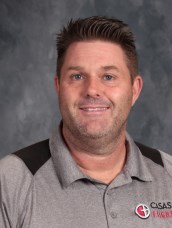 Michael Ahern
Middle School P.E. and Technology Group: Faculty
Phone: 520-297-0922
Employed Since: 08/24/1998
24 Years Experience At School
Degrees
B.A., University of Phoenix, Education. 
B.S., University of Arizona, Business Administration.
ACT Certified Personal Trainer.
Mr. Ahern is our wonderful Elementary Physical Education and Technology Teacher.  Michael has taught at CCS since 1998!  He brings a lot of passion to CCS athletics. Mr. Ahern has 3 children that have all attended CCS. He also has helped develop our physical education program by hosting an after-school sports program, and by coaching several of our Middle School sports seasons. We are so thankful for Mr. Ahern's commitment to our school.