Our Instructional Make up
To ensure that our students are met where they currently are on their readiness journey, we follow the Gradual Release Model of Responsibility at CCS. This model not only ensures that the cognitive load is moved away from the teacher and placed more on the student, but also provides space within the lesson to dial in to the individual needs of our students and differentiate as needed to ensure individual growth. It also aims to grow collaborative and independent skills which are incredibly valuable in the 21st Century work force.
The Gradual Release Model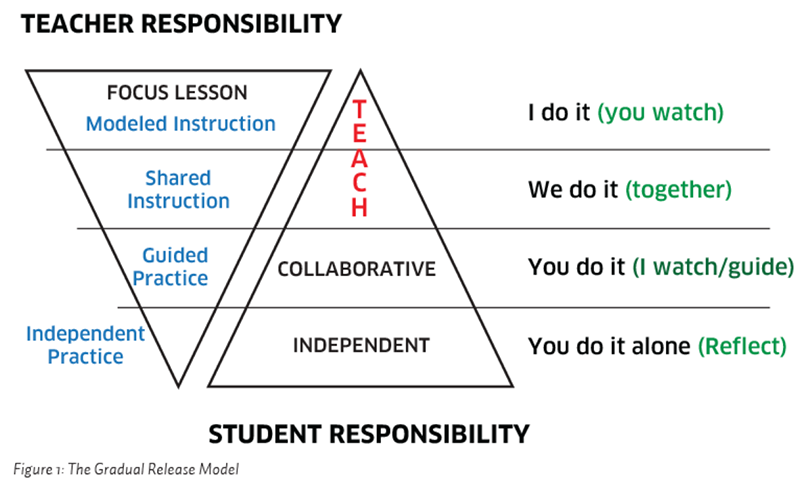 By leaving behind the "one size fits all" model and removing the grade level cap that often accompanies those classroom settings, we are able to really see incredible growth at CCS! Allowing students who are ready for more to soar, while still providing much needed scaffolding for those students who are continually left behind, is what makes CCS so unique instructionally.